Short Information Note
Baumstrasse Studio is a multi-arts venue hosting a diverse range of art and artistic expression, located in the heart of Athens, in Votanikos. It is also home to the 'Dromos me Dentra' theatrical group.

Theatre director Martha Frintzila, composer and set designer Vasilis Mantzoukis have come together to create a unique and stimulating environment, retaining –nevertheless- its original industrial design, characteristic to the area of Votanikos.
Baumstrasse
Studio extends in 700 square meters, is well equipped with a modern audio-visual system and has the potential to host all forms of art. Its large size makes it a flexible space which can accommodate a variety of settings and events, such as music live performances, theatrical plays, dance performances and seminars.
During the past seven years, 2010-2017, the venue hosted a large number of musicians, actors, dancers, visual artists, writers, poets, professors and academics from Greece and abroad.
With an emphasis on education, Baumstrasse Studio organises and conducts seminars, lectures, workshops, thematic master classes, conferences and educational excursions, as a means to maintain and disseminate all forms of cultural heritage.
Our work, here in
Baumstrasse
Studio, also focuses on research and continuous experimentation on all forms of modern artistic expression and communication.
The venue has a modern sound and lighting equipment, an extensive theatre, film and music archive as well as a constantly-evolving library devoted to the arts and social sciences.

In order to carry out renovation work in Baumstrasse, the "Dromos me Dentra" theatrical group received the kind donation of the Stavros Niarchos Foundation in April 2011.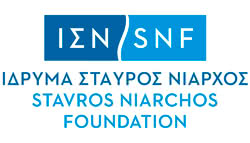 Save
Save